Review always is a part of running a business. It helps to gain the truth from the customer if it is a good review. However, the negative one could happen to anyone, anytime, and for any reason. This article will give you some tips on how to prevent and cope with it.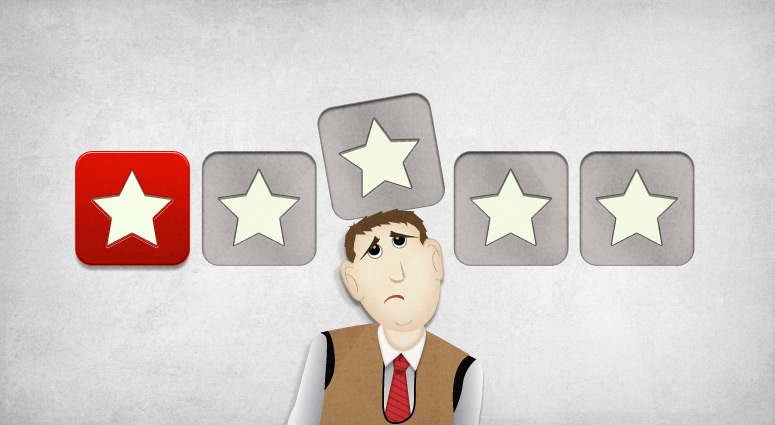 The pros and cons of the negative reviews
The bad reviews are not good for your product. However, nothing is perfect. The 5-star rating is not the most trusted by consumers. It is the reason you should have negative ones. It can increase the truth of your product's quality and service; then it helps to highlight the good ones. It can increase the interaction between customers. Besides, it plays a necessary role to affect their purchase decisions.
Check reviews on your store every day

One in the best way to you can reduce the bad reviews on your store is by checking it day by day. You cannot verify the detail for a hundred products on your store in this case. However, this problem is simple to solve if you are using Ryviu. We will notify you via email if someone leaves a comment on your store. Besides, you can enable the option to approve reviews before publishing. You can complete this work with a few minutes per day. It is the best solution.
Keep yourself calm
You do not need to worry when getting bad reviews. You should know that it is not a big issue since they come from the sides.
It is the real experience of your buyer.
It was the feeling of some people when they heard something about the product.
It is a competitive strategy from other stores.
You should consider carefully first and make a note of any genuine criticism you might find. It would help if you determined whether the review is real or fake. Then you will know how to answer your clients.
Reply professionally
Many businesses think that ignoring negative online feedback is their best course of action. It is not a good idea. You should to clarify the reviews and choose the real ones to join.
You can choose to respond privately via email or publish it on your store with Ryviu widget. Nevertheless, you should follow these basic hints:
Respond quickly with the apology in sincerity and showcase your ability to resolve conflict and satisfy your customers. People want to feel heard and understood. If you try to argue them, it will create tension and anger them more.
Ask your customer to update the review once solving the conflict.
Request information that might expose them if it becomes clear that a competitor is posting to defame your operation.
How do you feel about negative reviews? I hope this information can be useful to you. Don't worry about it. Let's face with Ryviu.