Many people are wondering about this question. Do you think dropshipping still be worth this year? For me, yes, you can make money from this kind of business model.
Why do I believe that dropshipping is profitable in 2021? Let's check the detail in this article.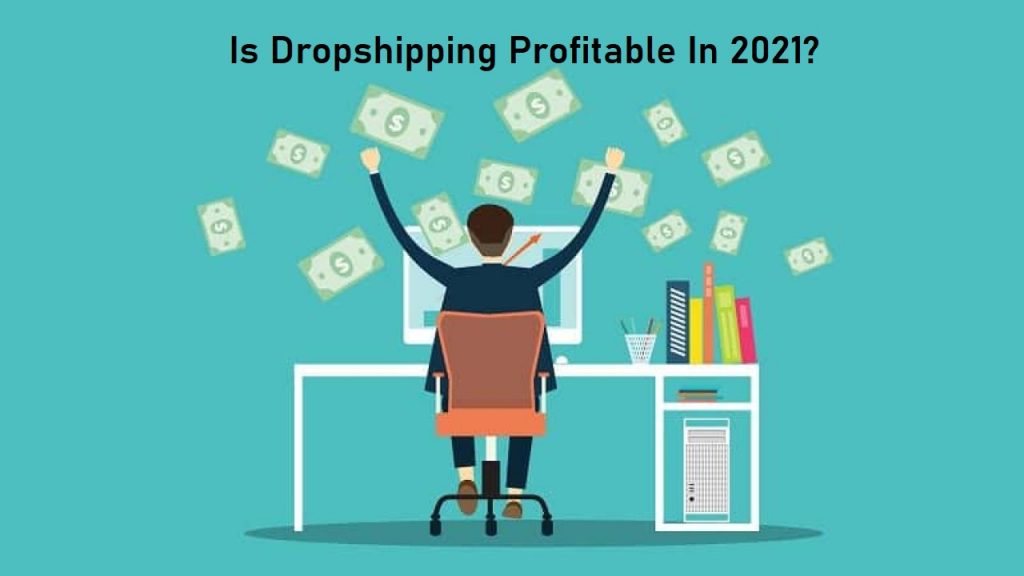 What is dropshipping?
Dropshipping is a similar word with almost all people, however, it seems to be strange with newbies. It allows you to sell a product without keeping it in your stock.
Simply, dropshipping includes three steps:
The buyer (of the product) make a purchase and pay directly to the Dropshipper (the sellers of the product)
Then the dropshipper fulfills that order to the Supplier (the manufacturer or third-party in possession of the product)
The Suppliers send the parcel to the buyer
With this online business kind, the seller doesn't need to keep products in stock and get the margin easily. Besides, the Buyer does not know the Dhopshipper and the Supplier is not the same party.
Cons of dropshipping in 2021
Before talking about the pros, I would like to point out some cons that you might face when start dropshipping. However, all disadvantages can be solved if you know well about that.
You should spend time building an online store with a beautiful design.
You need to find products to sell
It's difficult to control the product quality and the stock shortage
You will get a lot of competition
The disadvantages will change to the advantages if you find out the correct way. Let's check the next paragraph to know why I say that.
Pros of Dropshipping in 2021
Now, it's time to talk about the pros of dropshipping.
No barrier to start
Dropshipping is the business model that you can start with no investment. You can sell whatever you want. In actuality, you will need to pay a small amount for the domain and hosting to open an online store.
There are many eCommerce that you can choose from. And I suggest WooCommerce because it is Free. You need to pay an amount for web hosting, extensions, site-related, and marketing campaigns. It is not a large amount of money if you have a real store cost. You won't have to pay for space to store the inventory and any upfront costs to the manufacturer. You should periodically check the stock status of your products on Aliexpress.
Dropshipping will be more straightforward if you use Ezusy for importing products from Aliexpress and fulfilling orders. Click here to register an account.
Get higher margin
The commissions in the affiliate marketing business can often be low in comparison to a dropshipping model. With affiliate marketing, commissions are a percentage of the product. With dropshipping, you will get paid what you made.
For example, a product on AliExpress costs $1.0; you sell $20.0; finally, you get margin $19.0.
Have a high chance to develop your business
With Dropshipping, you can get more sales if you can increase the traffic in your store. You need to pay for marketing campaigns or money general techniques. However, you can build your brand. Moreover, when you want to change to another niche, you can sell your store to someone else.
The COVID-19 scenario
Social distancing is exactly what we are doing to stop the spread of Covid-19. People stay home and go shopping online via their phones, or their computers. Thus, the online business has the opportunity to thrive than ever.
Conclusion: Is Dropshipping Still Profitable in 2021?
2021 promises to be the year of drop shipping. It is the ideal time for you to take your opportunity and put your time and effort into it. I believe dropshipping still is viable and has a huge profit margin in 2021.
So, take your decisions wisely. If you know what you are doing, then go for it. If not, probably wait and learn more about it.