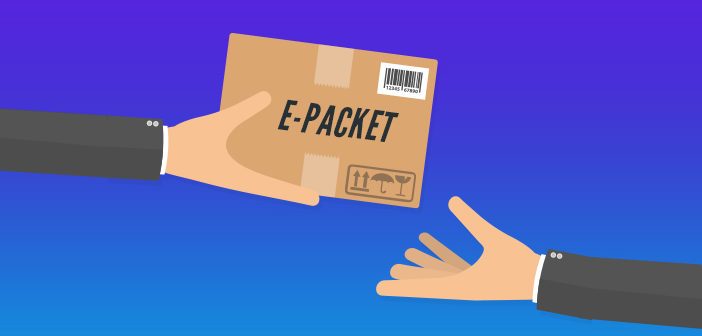 Dropshipping products on AliExpress is a fantastic method for business owners to make huge profit margins on products, especially those looking to start an E-Commerce business or online store.
All of the suppliers of this platform come from China and Hong Kong, so overseas shipping can take weeks and even months via China EMS. However, all changed when ePacket shipping became an option. ePacket delivery takes less than 30 days, usually more like 7 to 10 days, and is free, or inexpensive. It is the reason why ePacket become the best choice for Dropshipper.
What is ePacket?
ePacket delivery is an agreement between the US Postal Service (USPS) and Hongkong Post. It allows packages from China and Hong Kong to receive USPS First Class Mail Service along with a delivery confirmation service. It allows for faster ePacket delivery of products coming from China and Hong Kong to countries as below list.
Why choose ePacket in dropshipping?
As mentioned above, ePacket can shorten the delivery time. It is the essential option when doing dropshipping on Aliexpress. Your customer will receive the goods with thin the reasonable time.
It is also a reliable option. Moreover, it usually is free or costs only a few dollars. Therefore, most of the Dropshippers choose ePacket.
What are the requirements to use ePacket delivery?
You must follow these requirements accordingly:
– The maximum length of the package can only be 24" (60cm).
– The total length, height, and thickness of the package cannot be more than 36" (90cm).
– The package cannot weigh more than 4.4 lbs (2kgs).
– The package's value cannot exceed $400.
– You must send the package from China or Hong Kong to one of the 38 eligible countries.
Which countries have ePacket shipping available?
There are 38 countries support ePacket deliveries from January 2018:
* Packages can be shipped to mainland France with zip codes that start with 01 to 95. However, packages cannot currently be shipped to overseas territories, including Corsica, Guadeloupe, Martinique, French Guiana, Reunion, St. Pierre and Miquelon and Mayotte.
** Spain is currently undergoing a test run and is not available in all cities just yet.
*** Packages can be shipped to mainland UK as well as the Channel Islands and the Isle of Man.
**** Packages can be shipped to all states, territories and military addresses within the United States.
Source: China Post ePacket Fees and Regulations (link in Chinese and changes sometimes).
How do I track an ePacket delivery?
You can track a parcel via ePacket based on the parcel's location. You can use EMS or USPS.
Also, you can check the parcel's status on these websites: Package Mapping, PackageTrackr, 17TRACK.
If you are paid members, Ezusy can auto send AliExpress tracking number to your customer. Then both you and your customer can easy to track the parcel once have the tracking number.
How do I know if my shipment is an ePacket delivery when using Ezusy chrome extension?
It is easy to check what are products which you can ship via ePacket.
– Login your Ezusy account.
– Go to AliExpress > Choose the country you want to ship to > Save.
– Search for products, and you can filter the products with ePacket. 
– Import this product by click on Ezusy chrome extension.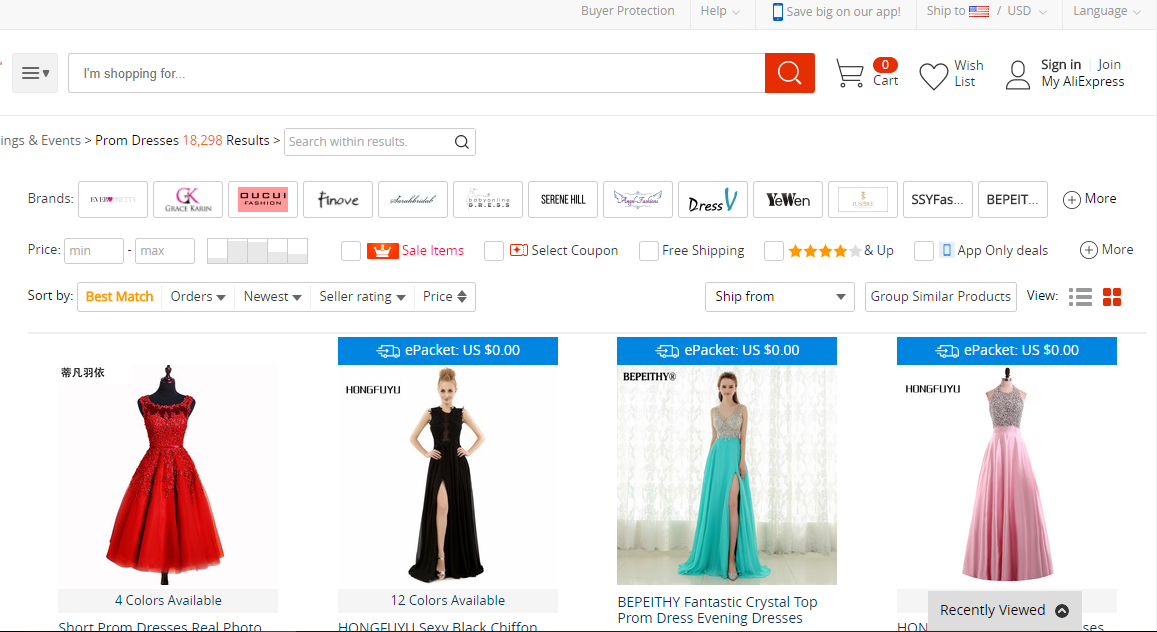 If you want to learn more about Dropshipping with Ezusy on AliExpress, check out our guide for more details.